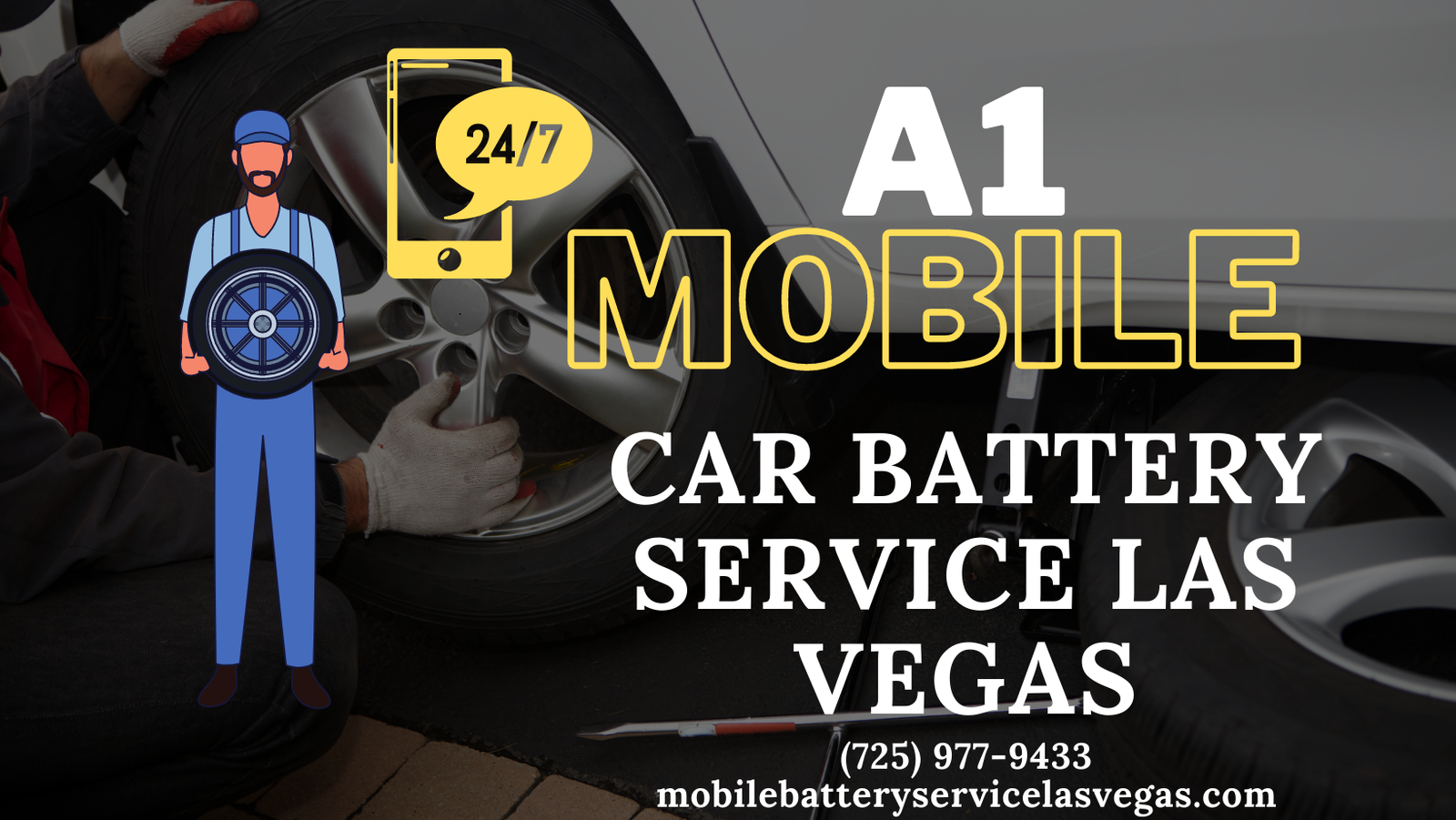 A1 MOBILE CAR BATTERY SERVICE LAS VEGAS is the basic driver assistance services and the nation's indisputable experts in car battery jump start services. We provide leading roadside assistance, emergency locksmith, and a variety of commercial services. Our consumer services include car battery jump start services, car battery testing and troubleshooting, car battery installation services, flat tire change service, car door unlock service, home door unlock service, emergency gas delivery service, trunk unlock service, and more.We are a leading provider of roadside assistance in and around Las Vegas. 
We are a leading provider of roadside assistance in and around Las Vegas. We offer fair and up-front pricing for all of our roadside assistance services and have a quick ETA so that we can get you on your way as quickly as possible.When you call A1 MOBILE CAR BATTERY SERVICE LAS VEGAS you will talk to a real person based in Las Vegas who will help get a service professional to your location as soon as possible to provide roadside service. We have technicians all over the tri-state area meaning we always have someone available to perform roadside assistance near you. Customer service is important to our company and we make it our goal to provide you with safe, fast and reliable service time after time. With no service fees, subscriptions or contracts you are free to call us whenever you want for a fair price when and if you need us again! If you are looking to be treated fairly when in need of roadside assistance call A1 MOBILE CAR BATTERY SERVICE LAS VEGAS!
If you're suffering from a broken down vehicle at your home, office or in the middle of nowhere, then save yourself the worry and call our mobile automotive repair technicians and we'll bring the workshop to you and get you moving again quickly and affordable. We've listed some of our most common mobile auto repair services below, but if the service you're after isn't listed, don't worry. We cover car, truck, caravan and machinery repairs across the board, so give our friendly mobile auto mechanics a call to discuss what you need.
4WD service and repair
A/C conditioning repair
Air filter
Alternator
Belts
Brake repair and suspension
Breakdowns
Car battery replaceme
4×4 Services
Brakes
Car & Truck Care
Domestic Cars & Trucks
Electrical Services
Electronic Services
Emergency Roadside Assistance
Engine & Transmission
Engine Maintenance
BEST MOBILE MECHANIC Las Vegas
REQUEST MORE INFORMATION NOW. CONTACT US!
MOBILE AUTO TRUCK REPAIR Las Vegas